How Companies Can Achieve Cloud Cost Optimization and Get the Most out of It – ReadWrite
Today, companies are actively using cloud technologies, as these technologies help to cut costs and attract profits. However, like any other resource, the cloud has nuances that you need to know to get the most out of it for your business. We will tell you how to achieve cloud cost optimization and what factors should be taken into account to maximize the benefits of working with the cloud.
How cloud technologies save companies money
Companies that operate in data centers spend about 75% of their budgets on equipment purchasing and upgrading, license updating, maintenance and support, and other similar procedures. For fast-growing businesses, new equipment can be too large, expensive, and inconvenient.
Let us say there are one hundred employees in your office who need access to a certain application, so you have to buy one hundred named user licenses. It will be necessary to acquire and deploy the entire hardware infrastructure for hundreds of users and train your IT staff to install, maintain, and troubleshoot the application.
Cloud saves on hardware and software
When using a cloud application, there is no need to buy any hardware or software. If staff expansion is expected in the future, purchasing a subscription for additional users is enough. Thus, the costs for cloud computing are fully aligned with the level of its use. The costs only include a monthly fee for architecture changes or setting up the cloud infrastructure when moving to the cloud. The costs for repairing or replacing equipment are shifted onto sellers.
Transition to cloud storage frees up space and reduces energy costs and equipment repair
Along with that, large data centers take up a considerable portion of the office space and generate a lot of heat. Transition to cloud storage frees up space and reduces energy costs. In addition, you don't need to keep a large team for maintaining the cloud – any DevOps specialist can handle the job. If servers or other equipment need to be repaired, the cloud provider will solve the issue. Thus, the transition to the cloud reduces the cost for repairing equipment and keeping additional personnel.
Cloud computing has an impact on business profitability. Deployment of cloud-based software is way faster than an ordinary installation. For example, the German corporation Daimler AG has transferred its business system to the Azure cloud.
Thanks to this, the company was able to launch a large-scale project within 12 weeks instead of the 12 months that would've been required if working on the old model. As a result, hardware costs were reduced by 40%, and NPS (Net Promoter Score) management costs were reduced by 50%.
Another example that has transferred its infrastructure to the cloud is General Electric. This has made it possible to reduce the number of DPCs (Data at Point of Care) from 34 to 2, optimize data transfer up to 500,000 records per second, and save millions of dollars.
Most cloud storages are accessible over the Internet from anywhere, so employees can work both from the office and home.
By transferring workloads from on-premises to the cloud, enterprises release their staff from labor-intensive and time-consuming operations. Instead, engineers can focus on more valuable activities: develop applications, fix defects, explore innovations, and so on. Thus, moving to the cloud increases companies' agility and accelerates technology adoption.
How to optimize ownership of cloud infrastructures
Here are ten steps you can take to get the most out of your transition to the cloud. How to reduce costs associated with cloud infrastructure
Step 1. Optimize the volume of cloud infrastructure from the start.
Before searching for a cloud provider, it is recommended to decide on the minimum performance criteria. At this stage, the most common mistake occurs – a company copies the performance parameters of its on-premises infrastructure and applies them in the cloud infrastructure.
Before migrating, you need to assess the functional capabilities of your business and accurately calculate workloads that are commensurate with their actual performance. For example, the right storage size, chosen according to your data type and usage, can reduce associated costs by up to 50%.
For example, AWS offers over 300 different types of instances, each suitable for certain workloads.
Choosing the best instance is challenging even for experienced cloud architects. If opting for the wrong instance family and the wrong size, instances of large size are created. As a result, developers deploy computing resources in the cloud, forget about them, and leave them dormant.
Step 2. Choose a provider and a suitable offer.
After deciding on the production capacity, it is necessary to choose an offer, the price, and the requirements of which work for you. For example, AWS has several pricing options – spot instances that allow you to request spare computing capacity at up to 90% off the on-demand price.
If you plan to expand and move to Paas or SaaS in the future, you can start with Microsoft Azure IaaS. According to Flexera, Amazon Web Services and Microsoft Azure were the most popular among corporate enterprises in 2020.
Step 3. Use long-term subscription.
Public cloud providers – whether Amazon, Azure, Google Cloud, or others – have a built-in mechanism reducing the cloud cost due to the long use of the resource.
For example, if you subscribe for a year, you can get a discount of up to 40%. If your subscription term is three or more years, you can reserve capacity with a discount of up to 75%. With the right workloads and auto-scaling, AWS customers have been able to save up to 36%.
Step 4. Change infrastructure design.
It is also recommended to optimize the infrastructure by replacing an unsuitable stack – for example, develop a serverless architecture built on additional functions of the application.
When a user needs to log into a page with a Google account, some function is triggered on the back-end at that moment. When the next person enters the application, the process repeats.
A recent survey by O'Reilly shows that 40% of organizations have accepted serverless architecture. This has allowed them to reduce costs, increase scalability and developer productivity, and improve other metrics.
Step 5. Use monitoring tools.
Customers often configure computing or storage instances the wrong way – without using auto-scaling or other monitoring tools. This is usually the case with development and test environments due to their temporary nature. Therefore, it is rational to reach out to a DevOps development company or hire a Cloud Architect.
Optimization helps to maintain control over a constantly increasing volume of data coming from different sources. It is necessary to efficiently distribute workloads between rotating drives and flash memory to improve information storage and control.
Step 6. Stay informed about new optimized cloud offers.
Cloud platforms like AWS constantly update service packages, offering technologies to optimize performance and reduce cloud costs. For example, to save money, a customer can replace their monitoring services with Amazon CloudWatch or their traditional computing instances with a serverless implementation.
When considering new technologies, the good idea is to focus on network solutions that provide maximum flexibility. In addition, it is important to identify which of the current investments will help minimize future costs and which of them will hinder the development and transformation of the business.
Step 7. Establish cost transparency.
An organization pays for the public cloud as and when it is used. For example, engineers regularly run virtual machines and containers, and data flows into and out of the cloud. Therefore, the monthly bill may either exceed the planned amount or not reach it.
The company doesn't have to pay for unused software. Hence determining the lower and upper limits of the budget allocated for cloud expenses and monitoring them in real-time wouldn't go amiss.
In addition, you can take an ax to pay-as-you-go software at any time if it doesn't work for you. Cloud solutions provide fantastic flexibility for companies that need top-tier products but don't have much money.
Step 8. Optimize software licensing costs.
Whether on-premises or cloud, software license fees take a significant portion of operating costs. Since they are difficult to manage in the cloud, organizations can end up paying for unused licenses. That's why it is reasonable to use cloud services to estimate software costs to reveal unnecessary licenses and remove them from your expenses.
Step 9. Suspend unused services.
AWS offers tremendous cloud storage capabilities, including computing and storage resources. However, a company pays for them even when the services are out of action. Therefore, there is an opportunity to suspend services that are not being used to minimize costs for them.
Step 10. Automate Amazon EBS snapshot management with Data Lifecycle Manager.
Some clouds like AWS provide the possibility to automatically or manually take point-in-time snapshots of EBS volumes. The snapshots can be stored in S3 and run on another EBS volume in any region.
One of the cloud cost management tools is Amazon Data Lifecycle Manager (Amazon DLM) that automates the creation, storage, and deletion of Amazon EBS snapshots (Elastic Block Store). This approach eliminates the need for complex configurable scripts to manage EBS snapshots, saving time and money. In addition, the use of Amazon DLM is free in all AWS regions.
How to make the right cloud optimization decision
Not all companies make good use of computing and storage capabilities. When an organization moves its workloads and applications to the cloud, it needs experts specializing in access control, storage, networking, and monitoring.
Cloud reliability and accessibility – find out what service-level agreements (SLAs) the cloud provider offers and how they correlate with your internal SLAs;
DPC and quality of operations – compare the quality of cloud and on-premises data of the DPC; assess how the team is staffed and when operators are available;
Compatibility – consider how easily software can "make friends" with other applications;
Scalability – evaluate whether it is convenient to customize the application for the needs of your organization, taking into account future expansion;
Security and privacy – find out what security and privacy policies the cloud provider offers and how they correlate with your company's policies;
Capacity – ensure that the cloud application makes it easier to manage processes, low performance, and infrastructure.
To calculate cloud costs and determine the level of optimization, you can use the TCO calculator. Similar services are available in AWS, Azure, and Google.
To make the necessary calculations, you only need to enter the project specifications: types of servers, configurations, number of virtual machines, etc. In such a way as you can get a quick comparison of cloud and on-premises systems.
To make the right decision on increasing or decreasing computing resources, applying stress testing is useful.
When a company operates from a data center, an increase in computing resources requires additional investments, while a decrease leads to sunk costs. Cloud infrastructure, in turn, is based on such an operating model where an organization pays only for what it uses.
Conclusion
Competition between industries is growing, so a company needs to understand how efficiently it uses its resources.
Budget estimation is a process that requires attention, as incorrect calculations reduce productivity and become an obstacle to improving business performance. Cloud cost optimization is not supposed to be complicated, but it does require a special approach.
If your company doesn't possess such skills, it is reasonable to use dedicated tools – for example, cloud cost management software.
Image Credit: aleksandar pasaric; pexels; thank you!
The Top 7 AI Podcasts You Need To Hear Now
With artificial intelligence now being used to write everything from college homework to Congressional speeches, it's more important than ever to stay on top of the latest advances in machine learning, natural language processing, and all things AI. 
We've brought together a list of seven of the top podcasts that track and explain the newest developments. They look behind the scenes at the technology behind the platforms, and they discuss how artificial intelligence is already upending business, marketing, data analysis, and more.
The TWIML AI Podcast 
The TWIML AI Podcast used to be known as This Week in Machine Learning & Artificial Intelligence. The new name is shorter and snappier, but the content is just as deep and complex. Hosted by Sam Charrington, the podcast has produced more than 630 weekly episodes featuring interviews with a host of guests — usually technicians and scientists—working in the field of AI. The subjects of the discussions are often fairly complex. If you want to understand the human thinking behind artificial thinking, the show is essential listening.
 The Bad AI Show 
If interviews with Stanford professors aren't your thing, try the Bad AI Show. Hosted by Joel Comm and Travis Wright of the Bad Crypto Podcast. The pair take a fun, laidback approach to new technology, explaining clearly — and wittily — the latest developments in artificial intelligence and its practical effects. Think of the TWIML AI podcast as a Stanford lecture and the Bad AI Show as the lounge next door. It's a fun, relaxed chat with smart people about AI topics that get everyone thinking. The show is released as both an audio and video version.
The AI Podcast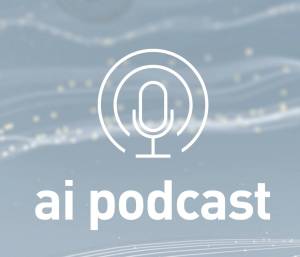 One of the biggest challenges that a discussion of AI generates is how the new technology will be applied in the real world. Noah Kravitz's The AI Podcast has already generated almost 200 answers. Each episode features an interview with experts using artificial intelligence to further their work. They've included a wildlife biologist tracking endangered rhinos, an astrophysicist analyzing starlight, and language learners grappling with Arabic pronunciation and even the delivery of sports highlights. 
Data Skeptic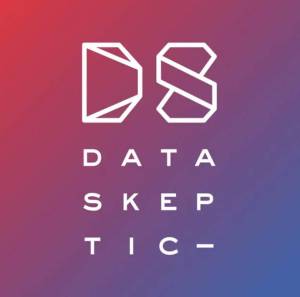 As you listen to those interviews with people applying AI to such a broad range of fields, it's worth asking about the effectiveness of AI in solving those problems and whether they couldn't be solved in an easier way. Claims for the benefits of artificial intelligence will grow, so make sure you're also listening to Kyle Polich's Data Skeptic. The podcast has already produced more than 470 episodes with interviews that take down the hype and take a realistic view of what AI can and can't do.
The AI in Business Podcast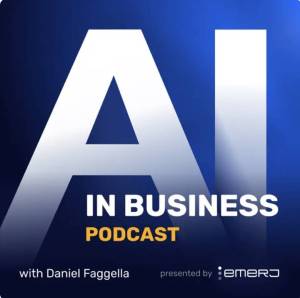 One area where both the hype and the expectation will be highest is in business applications of artificial intelligence. Each week, on the AI in Business Podcast, Daniel Faggella, the CEO of Emerj Artificial Intelligence Research, interviews AI executives from leading firms and startups to explore how business is adapting AI and exploring the opportunities the new technology offers.
The Marketing AI Show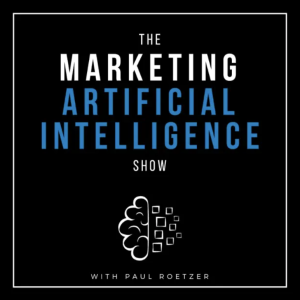 Business is a broad topic. The Marketing AI Show tries to narrow things down with a focus specifically on the way marketers are using artificial intelligence to improve sales. The podcast is created by the Marketing AI Institute and the Marketing AI Conference (MAICON), and it's essential listening for anyone wondering how the new technology can help their business identify leads and improve conversions.
Eye on AI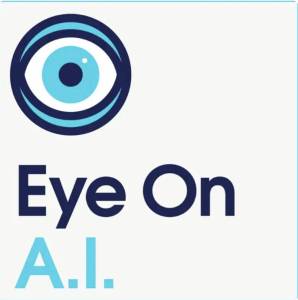 Finally, Eye on A.I. takes a broader, more journalistic approach to the developments of artificial intelligence. Out every two weeks and hosted by New York Times correspondent Craig S. Smith, each episode features an interview with a leader pushing AI into new ground. Episodes have discussed AI in supply chain optimization and finance but they've also delved behind the scenes to look at issues surrounding privacy and the future of AI itself.
Featured Image Credit: Photo by Jean Balzan; Pexels; Thank you!
Top 10 IT Staff Augmentation Companies in 2023
Brand value is essential for business, and most companies focus on this goal. Plus, the employees play a vital role here, so companies have now started relying on IT staff augmentation through which they can scale their services by hiring a specialized team of developers that help them focus on their goals.
Irrespective of size, businesses trust IT staff augmentation companies when recruiting the best talent in the field. Top IT staff augmentation companies help businesses fill the gap they feel due to the shortfall of employees. In addition, they help provide talented teams that justify the project needs within a specific budget.
According to a report by the Manpower group, there has been a talent shortage of more than three hundred percent in the last decade. Moreover, more than 65% of companies find it challenging to hire candidates for the job. Staff augmentation can help you find the best person for the job.
To help you find the best staff augmentation company, we've curated a list of the companies so you can evaluate them based on your tech expertise and budget.
Top 10 IT Staff Augmentation Companies List for 2023
With more than 12+ years of experience and 250+ development staff, you can trust the company for its tech solutions and expertise. It has been featured in the top IT staff augmentation companies.
Plus, it has a more than 95 percent client retention rate and has catered to more than 20+ countries worldwide. Moreover, it is ISO 27001 certified with CMMI Level 3. The company has a robust team of developers and project designers that take care of clients' project needs.
eSparkBiz strategically merges design ideas with business analytics. Additionally, it helps with documentation, wireframing, and UX.
Apart from conventional software development, the company also offers staff augmentation. The company has a rating of 4.9 on Clutch and five on HubSpot, which speaks volumes about its professionalism.
Founded in 1993, Premier Systems Inc. has been the biggest name in staff augmentation since its inception. The company follows the principle of client service and satisfaction. Plus, it meets the marketplace demand in a well-planned, cost-effective, and timely manner.
The team of recruiting specialists works to achieve clients' business targets quickly.
Along with providing exceptional value, it maintains interpersonal relationships with clients.
The best part is; it caters to a wide range of business solutions that equip you with the right people and the right skills for the job. The company provides services like – direct placement, managed IT services, contract staffing, contract-to-hire, and project-based services.
Flexible staffing services – established in 1991, have been catering to staffing and augmentation services. It has a strong connection to the success of many companies.
It meets the extended and specific needs to find industrial and critical staffing. Moreover, the company concentrates on the recruitment, development, and retention of dedicated individuals for different roles. Also, it provides meaningful and corporate support.
The company sees each associate as a valuable resource and adheres to the standards of excellence.
Moreover, it meets clients' needs by supplying flexible, superior, and competitive market rates. It is indeed a trusted name in IT recruitment and augmentation services.
The company provides the best technical expertise powered by cutting-edge technology. Whether you are a startup or an enterprise, you can rely on effective business solutions from the company. It is ranked among the top IT staff augmentation companies.
It provides a selected list of clients, ensuring the unhindered progress of projects. Moreover, it shapes to timely delivery and excellent recruitment services.
Apart from staffing and recruitment, it provides tech solutions like – data management, Artificial intelligence, Machine learning, and Cloud migration. The company can help create customized solutions that cater to your business needs. Veraqor Inc. harnesses the power of technology to shape a better future for clients.
CXR agency empowers clients to achieve their business goals through innovative technologies and web solutions. Having completed 400+ projects and serving 200+ clients, it has expertise in client and business relationships.
In addition to the collective experience, it has 30+ awards to its credit, which makes the company a trusted name in IT services. Plus, it believes that technology, in its truest sense – always yields results.
You can trust CXR agency for recruitment and staff augmentation services.
 You can easily scale your tech teams and recruitment processes with an effective software development team.
ProCoders is an IT out-staffing company that works in collaborative environments and drives the best IT teams to companies. It helps build customized teams that keep you ahead of the game.
Moreover, it offers flexible solutions for IT staff augmentation. It works in lockstep that ensures consistency, information accuracy, and punctuality.
Over the years, the company has become a big name in IT staff augmentation services. In fact, in the last five years, the company has provided more than 150 dedicated teams to clients worldwide. Moreover, the solutions provided help you to find the right people for your business needs.
With more than 100+ satisfied clients and 500+ teams of developers, you can trust the company for its expertise and experience.
If your goal is to attract the best team or the best developer for the project, the company will help you hire the team that will suit your need and budget.
With distributed development and augmentation – you can get complete support for your services.
The company works on a transparent corporation model that allows you to get the best software engineers and set up a local development team in the location you choose.
Newxel also offers varied tech solutions like – web development, mobile development, Blockchain, Cybersecurity, etc.
The company provides access to high-caliber talent in a limited time frame. The matching specialists and team learn about your company culture and suggest custom-fit candidates according to the requirements.
Apart from the successful allocation, the company helps build long-term partnerships.
Plus, it works on a simplified onboarding process that equips the best talents from different parts of the world.
BEON.tech helps you search different profiles and suggest candidates based on your roles. It lets you review cultural and technical insights so that you can get a better understanding of the candidate's skill. It is one of the top companies for IT staff augmentation.
DOIT Software is a trusted name in IT staff augmentation. It primarily focuses on your business needs, and you can get the best service based on your service requirements.
If you are a startup business, the company can help in the recruitment of a dedicated development team that will boost performance. Plus, it can strengthen the internal team with other resources. When you share your business ideas with the company – it will help you develop perfect solutions for your team.
Moreover, it has great domain expertise in healthcare, sports, wellness, fintech, management, and many other sectors. It also offers other tech solutions like – web and mobile app development, Data Science, and Artificial intelligence.
Devlane is a software development company, but it provides different tech solutions like – web development, mobile app development, eCommerce, IT strategy consulting, and of course, staff augmentation.
Through the staff augmenting model – the company extends the client's tech teams with the best talent and requirements.
Apart from providing complete tech expertise, it also provides all other features that come along with it.
Moreover, it takes care of project management, admin, payroll, legal matters, performance metrics, and incentives for the team. Though the company is relatively new and was founded in 2020, it provides the best expertise in staffing and recruitment processes.
Conclusion
Hiring a development team or employees can be a big challenge for any business, specifically startup companies. However, with the help of IT staff augmentation companies, you can get unmatched flexibility at a reduced cost.
Plus, there is no training required, and you'll get full admin support. Staff augmentation companies can give access to any professional from any location. Also, you can increase your team's capacity to add specialists and experts.
Inner Article Images: Provided by the Author; From the Company Website; Thank you!
Featured Image Credit: Provided by the Author; Thank you!
How to Sync Your Calendar Across All Devices
Have you been missing meetings or running late because your appointments don't appear on your different calendars? Have there been more calendar conflicts like double bookings on your calendar? Are you behind on your personal commitments or missed essential deadlines?
The fix? Take advantage of your digital calendar.
In our personal and professional lives, digital calendars are crucial for tracking meetings, setting appointments, and not missing birthdays. The problem is, it's easy to have too much of a good thing. In other words, once you start managing multiple calendars, things can get complicated really fast.
More importantly, it's incredibly easy to become entangled in the multi-calendar trap. Suppose, for example, that you keep a personal calendar, a professional calendar, and the default calendar on your phone. While one calendar helps you stay organized, having too many can result in missed appointments, double bookings, and forgotten commitments that can negatively impact your professional and personal lives.
As a result of managing multiple calendars from multiple accounts, work has to be done twice. It is all too common for you to have a meeting invitation on your work calendar that you then have to manually add to your mobile and primary calendars. In short, this is a huge waste of time and energy.
So, what's the solution? It's time to sync calendars.
Let's talk synchronization (sync).
In its simplest definition, synchronization is when two or more things happen at the same time — think synchronized swimming. Calendar sync makes more sense with the computing meaning. You do it by keeping a set of files or data the same in multiple places.
When you sync your data, it stays the same no matter what platform you're using.
Why is data synchronization so important? It's all about data integrity and consistency. Syncing information makes it easier to avoid errors, miscommunications, and duplications.
Overall, calendar sync is simply connecting two or more calendars, so data stays accurate, consistent, and safe.
Syncing your calendar: pros and cons.
Syncing your calendars in real time has a lot of benefits. Examples include:
Reduces time spent updating multiple websites every time a booking comes in.
Eliminating context switching between apps to streamline productivity.
With accurate, up-to-date information about users' availability, scheduling gets easier, and productivity goes up.
Making it easier to manage reservations and cancellations for things like rental cars and properties.
Reducing the likelihood of scheduling mishaps during critical times like interviewing candidates
Enhancing client relations, preventing double bookings and cancellations,
At the same time, when you sync your calendar, you might encounter the following issues:
It can take a lot of time and money to build calendar integrations that work with each provider's unique features.
Unexpected complications can arise when calendar API providers behave in different ways. For example, non-standard formats for calendar data.
Custom code is needed to scale your integrations from one user to many.
In any case, depending on how you integrate, you can avoid some common headaches.
Syncing multiple Google Calendars at once.
To start, let's sync two Google Calendars. After all, having two Google accounts (one for work, one for personal) and wanting to view all your commitments in one place is not uncommon. But juggling multiple calendars, even within the same platform, can get tricky.
Rather than having a digital workspace where both calendars are equal — when you sync one Google Calendar with another, you have to pick which one will be your primary.
So here's what you need to do to sync Google calendars:
Make sure you're logged into the account you picked as your secondary.
In the top right corner, click the apps symbol.
Find the "My calendars" section on the left.
To expand it, click the down arrow.
You can share a calendar by hovering your cursor over it and clicking the three vertical dots.
Go to "Settings and sharing."
Scroll down until you see "Share with specific people."
Then click "Add people."
Here's where you'll enter your primary Google calendar email address.
You can adjust the permissions in the dropdown menu. You'll want to give full access if you're syncing calendars.
Click Send.
Log out of your Secondary account and into your Primary account.
An email will be sent automatically. Add the calendar to your main calendar with the link you got in the e-mail.
That's a lot of steps to sync one calendar, and if you want to sync more, you have to repeat it from scratch. Furthermore, if your Google account is managed by your work or school, sharing may be disabled. This means your work calendar won't sync with your personal calendar.
Is there a way to sync Microsoft Calendar with Google Calendar?
While Google and Microsoft are top competitors in email, search, and much more, they both offer calendar synchronization.
Because of this, you can integrate Google Calendar with Microsoft Calendar. In case you didn't know, this is a free Outlook email feature that lets users track events, set up alerts, and share calendars with colleagues. However, it's not as easy or complete.
Owners of Office 365 just need to set up their accounts and get updates automatically. There are a couple more steps people need to take to sync their Google and Outlook calendars:
You'll need to sign into your Google Calendar account.
Choose "Outlook" under "My Calendars."
Open the settings by clicking the three dots next to "Outlook."
Choose "Secret Address" under "Integrate calendar."
Open your Outlook account by copying this address.
To change your account settings, click "File" and then "Account Settings."
Click "Internet Calendars" and select "New."
Copy and paste the address from earlier.
In the associated box, type a folder name and click "OK."
Your email will now check your Google Calendar whenever you open Outlook. As such, events, meetings, and most color coding should be there. There might be some that don't translate to Outlook, but it shouldn't be an issue. If there are any incompatible elements between the two, they simply won't display.
The steps above can be used to sync your Outlook email to Google. However, the email addresses should be reversed. To ensure smooth and efficient syncing, this integration is designed to be as simple as possible.
How do you synchronize Google Calendar and Office 365 Calendar?
Unlike Outlook's calendar option, Office 365 offers more control options in its subscription-based software. There is still an option to synchronize your Office 365 calendars with your Google Calendar. For this process to work, though, you'll need to sync Office 365 and Google Calendars. In spite of this, the process remains relatively straightforward:
Open up your Office 365 account.
Go to the "Calendar" tab and click "Share."
To access Google Calendar, scroll down.
Fill in the associated text box with your Gmail address.
You can turn off "Can view all details" in the display settings.
Your Outlook message will be sent to your Gmail account when you click "Share."
Copy the link address from that email by right-clicking on "this URL."
Visit your "Google Calendar."
By clicking on the "+" sign, you can select "Other Calendars."
Paste the link into the next text box after clicking "From URL."
Click "Add Calendar" to finish.
Even though this process appears backward, it helps to get around a few limitations. By using the proper addresses and links, you can sync your email accounts. Also, it ensures that both ends are synchronized. As a final benefit, it makes integration easier and more efficient by improving what can be shared between these two calendars.
The majority of events are shared between these two programs with minimal errors, according to most users. However, problems may occur if you haven't updated your Office 365 program or turned off automatic updates. As Google and Microsoft update their programs, it may become more difficult to sync old calendars. Update both programs to fix this issue, but be aware that it might occur in the future.
Displaying Outlook events in Google Calendar
Looking to sync your Outlook events with Google Calendar without it becoming a nightmare? No worries. It's as simple as granting Google access to your Office 365 account.
Start by getting the link to the Outlook calendar you wish to transfer:
Go to the web version of Outlook.
Open Settings by clicking the gear icon.
Select View all Outlook settings from the menu.
Go to Calendar > Shared calendars.
You will find Publish a calendar section after scrolling down.
Choose your Google Calendar in the first drop-down menu.
Select the second drop-down menu. Can view all details.
Grab the ICS link and paste it into your clipboard.
In Google Calendar, paste the link as follows:
You should open the Google Calendar web app, not the mobile app.
Choose Other calendars from the left navigation.
Choose From the URL.
Paste the Outlook address you copied.
Click the Add calendar button.
There you go! From now on, you'll be able to view your Outlook calendar through Google Calendar.
Add Google Calendar events to Apple Calendar
Yes. If you have a Mac, iPhone, or iPad, you can add events to your Apple Calendar from Google Calendar. Even better? It's incredibly easy.
Go to the settings section of your iPad or iPhone.
Scroll down and tap Calendar.
Add your Google account under Accounts.
Next, enter your email address.
Log in with your password. When using 2-Step Verification and you do not have the latest operating system, enter the app password instead of your regular one.
Click Next.
The Google Account will now sync your emails, contacts, and calendar events. By turning off the other services, only your calendar will be synced.
Your Google Calendar events can be found in the Calendar app on your iPhone.
Syncing with an existing account is as simple as tapping the account and turning on Calendars.
Syncing Outlook Calendar with Apple Calendar
Is Outlook compatible with the calendar app that comes with your shiny, new iPhone? Fortunately, it's possible to integrate Outlook events into your iOS calendar. In other words, you don't have to download the Outlook mobile app to keep track of your schedule while on the go.
Choose Settings from the iPhone's menu.
Choose Calendar from the list
Go to Accounts > Add Account > Outlook.com
Sign in to your Outlook account
Turn on calendars
Simple, right? Your iPhone's default calendar app now lets you view and manage Outlook events.
Android and Outlook calendar sync
Do you want to use your Outlook calendar on Android without using a third-party app? We've got you covered.
Depending on the manufacturer, Google Calendar is the default calendar app on most Android devices. In that case, you'll only need to sync Outlook with Google Calendar.
By using an Exchange Active Sync mail account, you can easily add an Outlook calendar to an Android phone. You should automatically be able to add a work Outlook calendar to your personal phone. Generally, employers who use Exchange typically utilize Active Sync.
As a starting point, let's take a look at the Outlook app for Android.
In the Outlook app, click the calendar icon on the bottom right.
Click the three-line menu icon in the top left corner.
From the left menu, select Add Calendar.
The setup wizard will prompt you to add your Outlook account.
There are times when this method does not work. There is occasionally an interruption in polling from Google Calendar. Nevertheless, it's worth a shot first.
The next method might work if the first doesn't.
If you are working in an Exchange environment, you may need permission from the System Administrator but try it out and let me know how it goes. You can also do this if you are not syncing a work calendar with Outlook.
On your smartphone, open the Mail app.
Choosing Settings and adding a new account will bring up the menu.
Your Outlook email address should be picked up by the app once you enter it.
You should be able to access your Outlook calendar from within the Mail app once it has been set up.
Additionally, you can sync your Outlook calendar with your Gmail account.
If you don't use Exchange Active Sync, use this method to link an Outlook calendar to Gmail on your Android device if you don't use POP or IMAP accounts.
Go to your Android phone's Gmail app.
Click the three-line menu icon, then click Settings and Add Account.
Choose Office 365 and Exchange as your providers.
When prompted, enter your email address and password.
By selecting OK, you acknowledge the security message.
Set up your account where prompted.
Regardless of whether you use Outlook, choose Exchange and Office 365. A calendar syncing option is not available with Outlook, Hotmail, or Live. In order to receive calendar updates, your personal Outlook account must be compatible with Exchange Active Sync.
Sync your calendar using a third-party app or service.
Alternatively, you can use apps and services that sync Google and Outlook calendars if you do not wish to use workarounds. Some of these are free; others aren't. Some of these tools worth mentioning include:
Calendar
You can access Calendar from a web browser as well as an iOS or Android device. You don't have to do much work with this calendar application because machine learning takes care of most of it. In addition to learning your contacts, schedule, analytics, and tasks, it also learns your tasks. In turn, it takes care of arranging meetings for you.
Moreover, Calendar allows you to integrate any other calendar you're using, such as Apple Calendar, Calendar 365, or Google Calendar. With the Calendar app, you can now see everything on your personal and business calendars in real-time. Additionally, you can share this information with others or parts of it.
Spike
Sync all your calendars from every email provider using Spike's calendar. As such, your schedules are all organized in one calendar. You can view all your events, including work meetings and personal ones, in one place. With different calendars and apps, there will be no more double bookings or scheduling confusion.
You can access it from anywhere and on any device.
Reclaim
With a few clicks, Reclaim lets you sync your work and personal calendars – and they stay synced as your schedule changes. There are no limits to how many personal calendars you can add or how many side gigs you can add.
Your blocked events can be presented to your coworkers however you like, and you can choose how much context to provide. The ability to block events outside of your working hours is also available to you.
CalendarBridge
Start by linking your Microsoft and Google accounts after downloading CalendarBridge. You can then sync calendars and set up privacy controls so your peers cannot see sensitive information about your calendars.
And that's it. With CalendarBridge, you'll never double-book again because your calendars are kept in sync in real-time.
SyncGene
Are you looking for a tool that syncs iCloud, Google Calendar, Google Contacts, Gmail Tasks, Outlook.com/Hotmail, Office 365, and Microsoft Exchange accounts all at once? Well, SyncGene does exactly that.
Whenever you make changes to your Contacts, Calendars, or Tasks, they will appear on all connected devices. It only takes one preferred account on your phone to update all connected accounts with SyncGene. Battery life will be saved, and you'll have access to all of your accounts from anywhere.
Published First on Calendar. Read Here.
Featured Image Credit: Photo by Bich Tran; Pexels; Thank you!