AI-Powered Legal Research: Optimizing Strategies for Law Firms
As demands increase and technology advances, Artificial Intelligence (AI) powered strategies can enable effective legal research and understanding processes that employ accuracy, speed, and efficiency that are then applied to improve decision-making in the courtroom or boardroom.
Hence it is essential for law firms how AI solutions help them handle complex matters easily so we will discuss key advantages of these technologies along with best implementation practices, challenges, and psychological considerations when dealing with them.
AI's role in legal research
With its potential to store, retrieve, and process large volumes of data associated with a wide range of topics such as law, economics, and business regulations – AI-powered legal research solutions deliver reliable answers without requiring intensive human labor.
More specifically, many AI technologies, including Natural Language Processing (NLP) algorithms, are applied in order to annotate language sources, which create an index based on user inquiries.
This type of automated legal search can actually quickly screen through thousands of documents against precise queries – drastically reducing mistakes or negligence made by the manual, arduous task standard legal research requires.
Types of AI technologies utilized in legal research
1. Natural Language Processing (NLP)
Natural Language Processing (NLP) is an artificial intelligence technology used to extract informational insights from large bodies of text in natural language, enabling automated legal research using AI-driven algorithms.
Utilizing advanced natural language understanding for sequential analysis of law documents, its primary applications are sophisticated document and request review processes such as summarization of contracts and requirements in due diligence preparations or researching relevant case law avenues.
NLP also provides legal researchers with focused analytics – including trends, important components, key phrases, semantic search results, and connecting previously unrelated topics – that are not possible through traditional means of exhaustive manual research that can be time-consuming and labor-intensive.
2. Machine Learning algorithms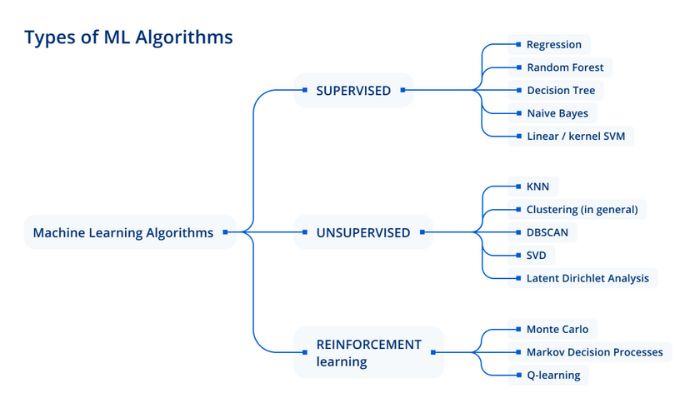 Machine Learning algorithms are a prominent artificial intelligence (AI) technology used in legal research. These advanced self-learning models enable law firms to generate insights from unstructured data sets and large volumes of text, aiding them with tasks such as document review or legislative tracking.
Designed to recognize hints at certain relevant connections and patterns without active programming, Machine Learning automatically improves its outputs according to experience over time, and the algorithm often reveals results faster than human resources alone provide.
It thus directly relieves valuable office personnel hours by automating tasks that would otherwise be extremely time-consuming until the right automated solution is running smoothly for that firm.
Best Practices for Leveraging AI in Legal Research
Selecting the Right AI Tools
When the time comes to select AI tools for legal research purposes, law firms should take the time to carefully evaluate different technologies based on research needs and project requirements.
Popular options available include research-based AI platforms as well as document analysis and summarization systems. Knowing which AI platform will most effectively assist with a specific matter is key.
For example, predictive coding and databases help researchers review potential sources of evidence, while natural language processing helps generate summaries and insights from cases quickly and automatically.
Ensuring these systems have strong data protection protocols is a must in order keep results secure for clients' confidence and safety.
Training and Familiarization
Training and Familiarization is an essential part of successfully integrating AI into legal research processes. To ensure both staff comfort and accuracy, law firms should provide employees with supplemental resources and training to operate the AI tools.
Improving a team's understanding of different aspects such as NLP principles or sentiment analysis technologies can create efficiency gains when utilizing information previews and automated identity searches within documents.
Training will allow staff to become familiarized with data retrieval, visualization, document-recognizing technologies, and summarization services offered by certain AI software solutions allowing for more consistent results that are intentionally aligned to business goals.
Identifying Key Research Objectives
In AI-powered research, the defined aims outlined by the firm's attorneys determine which areas should be investigated, what information to look for during the process, as well as clarifying thresholds for classifying outcomes accurately.
Drafting out clearly delineated scopes and goals, not only provides a direction on how best to apply various AI tools to maximum effect but also helps limit any unnecessary workload militating against effective cost and time targets pursued in preparing advanced legal cases or memorandums appropriately.
Validating Information
It is important to validate the integrity and accuracy of information which is retrieved via AI-powered research.
Cross-referencing the generated results from an AI platform against reputable sources such as professional databases, journals, relevant cases or statutes helps to make sure that firms are getting reliable insights while still saving time associated with manual legal research.
Ensuring it implants ethical considerations when gathering and providing data should also be a part of validating information during legal research aided by AI tools – this includes doubly checking assumptions through evaluation techniques fairly without any bias leaning towards one angle distinctly more than another.
Overcoming Challenges and Ethical Considerations
Addressing concerns about job displacement
Job displacement is an important issue to consider for any profession considering the use of AI-based technology, especially in the legal sector.
To address these concerns, law firms can view incorporating AI tools not as replacing existing employees but rather enabling them to move upskill and specialize in other areas or focus on higher-value tasks.
Furthermore, AI may offer resources that reduce personnel strain through faster instruction execution and data retrieval. This optimization allows workers to be more productive while operating at larger capacities with better performance.
Ensuring data security and client confidentiality
Data security and client confidentiality are top priorities for any law firm, so it is crucial that law firms incorporate data security best practices when using AI-powered legal research tools.
Examples of best practices include:
Storing confidential documents in encrypted databases.
Restricting access according to staff roles and activity level.
Introducing multi-factor authentication protocols across devices with access to the systems.
Utilizing private or isolated networks for transmitting documents and/or storing information externally to allow a more secure environment if necessary.
Ethical use of AI in legal research
The legal profession is subject to certain ethical considerations that require law firms to carefully consider the use of technology in their practices. When leveraging AI-powered legal research, law firms must ensure that any data collected and analyzed follows relevant ethical codes and regulations pertaining to client confidentiality and professional responsibility.
RingCentral refers to this as the requisite trust inherent in the legal profession, which directly applies artificial intelligence.
Additionally, artificial intelligence systems should not be utilizing information for any purpose other than what is intended in assembling items pertinent to the case. Qualified attorneys who understand specific legal requirements alongside machine learning experts can work together to ensure compliance with relevant laws while taking advantage of all the benefits offered by AI technologies.
Maintaining the human touch: Combining AI insights with legal expertise
It is important for law firms to do more than simply integrate AI tools into their legal research process. The combination of human knowledge and expertise with AI-derived insights can ensure the most accurate and reliable results are obtained quickly and efficiently.
Prompted by humans, who can help adjust search keywords per specific areas or topics, and provide a greater tune insight into various nuances of case matters, manual verification remains an essential component in any successful legal research entity.
Firms should orient all attempts at training lawyers, and researchers on leveraging new technologies with their experience but without replacing existing processes or diminishing the importance of assigned tasks.
With a suitable balance between embracing technology with its notabilities while also staying creative near viable solutions can span differences that arise among litigation teams that will save both cost and time.
Fintech Kennek raises $12.5M seed round to digitize lending
London-based fintech startup Kennek has raised $12.5 million in seed funding to expand its lending operating system.
According to an Oct. 10 tech.eu report, the round was led by HV Capital and included participation from Dutch Founders Fund, AlbionVC, FFVC, Plug & Play Ventures, and Syndicate One. Kennek offers software-as-a-service tools to help non-bank lenders streamline their operations using open banking, open finance, and payments.
The platform aims to automate time-consuming manual tasks and consolidate fragmented data to simplify lending. Xavier De Pauw, founder of Kennek said:
"Until kennek, lenders had to devote countless hours to menial operational tasks and deal with jumbled and hard-coded data – which makes every other part of lending a headache. As former lenders ourselves, we lived and breathed these frustrations, and built kennek to make them a thing of the past."
The company said the latest funding round was oversubscribed and closed quickly despite the challenging fundraising environment. The new capital will be used to expand Kennek's engineering team and strengthen its market position in the UK while exploring expansion into other European markets. Barbod Namini, Partner at lead investor HV Capital, commented on the investment:
"Kennek has developed an ambitious and genuinely unique proposition which we think can be the foundation of the entire alternative lending space. […] It is a complicated market and a solution that brings together all information and stakeholders onto a single platform is highly compelling for both lenders & the ecosystem as a whole."
The fintech lending space has grown rapidly in recent years, but many lenders still rely on legacy systems and manual processes that limit efficiency and scalability. Kennek aims to leverage open banking and data integration to provide lenders with a more streamlined, automated lending experience.
The seed funding will allow the London-based startup to continue developing its platform and expanding its team to meet demand from non-bank lenders looking to digitize operations. Kennek's focus on the UK and Europe also comes amid rising adoption of open banking and open finance in the regions.
Featured Image Credit: Photo from Kennek.io; Thank you!
Fortune 500's race for generative AI breakthroughs
As excitement around generative AI grows, Fortune 500 companies, including Goldman Sachs, are carefully examining the possible applications of this technology. A recent survey of U.S. executives indicated that 60% believe generative AI will substantially impact their businesses in the long term. However, they anticipate a one to two-year timeframe before implementing their initial solutions. This optimism stems from the potential of generative AI to revolutionize various aspects of businesses, from enhancing customer experiences to optimizing internal processes. In the short term, companies will likely focus on pilot projects and experimentation, gradually integrating generative AI into their operations as they witness its positive influence on efficiency and profitability.
Goldman Sachs' Cautious Approach to Implementing Generative AI
In a recent interview, Goldman Sachs CIO Marco Argenti revealed that the firm has not yet implemented any generative AI use cases. Instead, the company focuses on experimentation and setting high standards before adopting the technology. Argenti recognized the desire for outcomes in areas like developer and operational efficiency but emphasized ensuring precision before putting experimental AI use cases into production.
According to Argenti, striking the right balance between driving innovation and maintaining accuracy is crucial for successfully integrating generative AI within the firm. Goldman Sachs intends to continue exploring this emerging technology's potential benefits and applications while diligently assessing risks to ensure it meets the company's stringent quality standards.
One possible application for Goldman Sachs is in software development, where the company has observed a 20-40% productivity increase during its trials. The goal is for 1,000 developers to utilize generative AI tools by year's end. However, Argenti emphasized that a well-defined expectation of return on investment is necessary before fully integrating generative AI into production.
To achieve this, the company plans to implement a systematic and strategic approach to adopting generative AI, ensuring that it complements and enhances the skills of its developers. Additionally, Goldman Sachs intends to evaluate the long-term impact of generative AI on their software development processes and the overall quality of the applications being developed.
Goldman Sachs' approach to AI implementation goes beyond merely executing models. The firm has created a platform encompassing technical, legal, and compliance assessments to filter out improper content and keep track of all interactions. This comprehensive system ensures seamless integration of artificial intelligence in operations while adhering to regulatory standards and maintaining client confidentiality. Moreover, the platform continuously improves and adapts its algorithms, allowing Goldman Sachs to stay at the forefront of technology and offer its clients the most efficient and secure services.
Featured Image Credit: Photo by Google DeepMind; Pexels; Thank you!
UK seizes web3 opportunity simplifying crypto regulations
As Web3 companies increasingly consider leaving the United States due to regulatory ambiguity, the United Kingdom must simplify its cryptocurrency regulations to attract these businesses. The conservative think tank Policy Exchange recently released a report detailing ten suggestions for improving Web3 regulation in the country. Among the recommendations are reducing liability for token holders in decentralized autonomous organizations (DAOs) and encouraging the Financial Conduct Authority (FCA) to adopt alternative Know Your Customer (KYC) methodologies, such as digital identities and blockchain analytics tools. These suggestions aim to position the UK as a hub for Web3 innovation and attract blockchain-based businesses looking for a more conducive regulatory environment.
Streamlining Cryptocurrency Regulations for Innovation
To make it easier for emerging Web3 companies to navigate existing legal frameworks and contribute to the UK's digital economy growth, the government must streamline cryptocurrency regulations and adopt forward-looking approaches. By making the regulatory landscape clear and straightforward, the UK can create an environment that fosters innovation, growth, and competitiveness in the global fintech industry.
The Policy Exchange report also recommends not weakening self-hosted wallets or treating proof-of-stake (PoS) services as financial services. This approach aims to protect the fundamental principles of decentralization and user autonomy while strongly emphasizing security and regulatory compliance. By doing so, the UK can nurture an environment that encourages innovation and the continued growth of blockchain technology.
Despite recent strict measures by UK authorities, such as His Majesty's Treasury and the FCA, toward the digital assets sector, the proposed changes in the Policy Exchange report strive to make the UK a more attractive location for Web3 enterprises. By adopting these suggestions, the UK can demonstrate its commitment to fostering innovation in the rapidly evolving blockchain and cryptocurrency industries while ensuring a robust and transparent regulatory environment.
The ongoing uncertainty surrounding cryptocurrency regulations in various countries has prompted Web3 companies to explore alternative jurisdictions with more precise legal frameworks. As the United States grapples with regulatory ambiguity, the United Kingdom can position itself as a hub for Web3 innovation by simplifying and streamlining its cryptocurrency regulations.
Featured Image Credit: Photo by Jonathan Borba; Pexels; Thank you!